As an Amazon Associate, I earn from qualifying purchases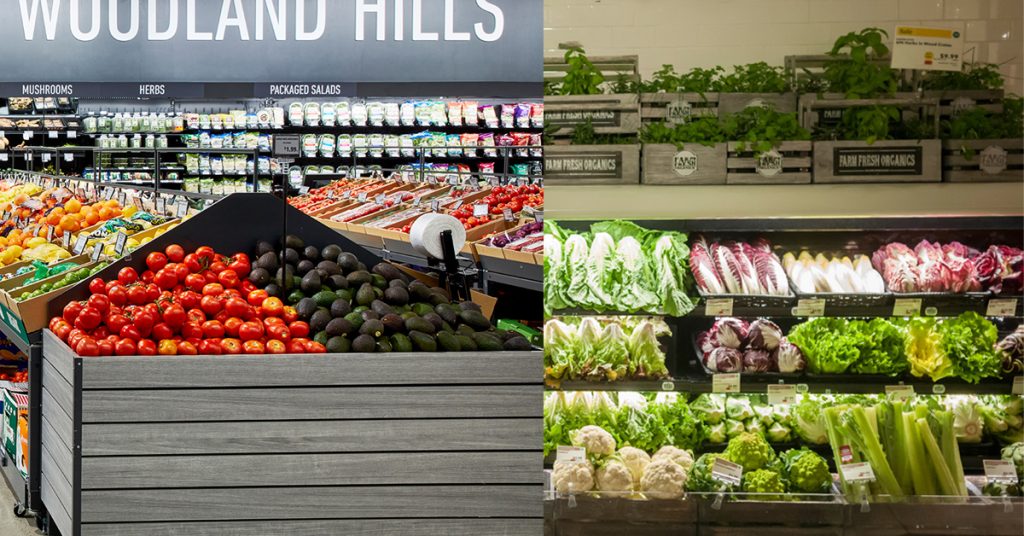 Introduction:
In the modern landscape of grocery shopping, consumers are presented with a plethora of options that cater to their diverse preferences and lifestyles. Two prominent contenders in this arena are Whole Foods vs Fresh Market.
Whether you're a health-conscious individual seeking organic delights or a culinary enthusiast in search of gourmet ingredients, making the right choice between these two giants can significantly impact your shopping satisfaction.
Throughout this article, we'll delve into the distinctive features, product ranges, and overall experiences that set Whole Foods and Fresh Market apart. By exploring the various aspects of these grocery havens, we aim to assist you in making an informed decision about which store aligns best with your preferences and priorities.
From organic produce to artisanal treats, and from sustainable practices to customer service, the following sections will provide an in-depth comparison that goes beyond the surface, ensuring that your next grocery shopping trip becomes an enjoyable and rewarding adventure.
Stay tuned as we analyze and weigh the merits of Whole Foods and Fresh Market, helping you uncover the ideal grocery destination for your culinary aspirations and lifestyle choices.
They both focus on providing high-quality products to health-conscious consumers, but their approaches vary significantly.
Store Ambiance and Layout of Whole Foods vs Fresh Market
**_Whole Foods:_** The store ambiance at Whole Foods is vibrant and energetic. It's known for its modern, spacious layout that creates an inviting atmosphere. The stores often feature bright colors and open spaces, making the shopping experience enjoyable.
**_Fresh Market:_** Fresh Market, on the other hand, offers a more cozy and intimate ambiance. The stores have a classic and nostalgic feel, with wooden décor and warm lighting that appeals to those who enjoy a more traditional setting.
Product Selection
**_Whole Foods:_** Whole Foods is renowned for its extensive range of organic and natural products. From fresh produce to gourmet cheeses and artisanal bread, they offer a wide variety of items that cater to health-conscious and specialty shoppers.
**_Fresh Market:_** Fresh Market focuses on curating a selection of high-quality products, placing emphasis on fresh and seasonal offerings. While their range might be slightly smaller than Whole Foods, they make up for it with a carefully curated assortment.
Organic and Local Produce
**_Whole Foods:_** Organic options are a hallmark of Whole Foods. They prioritize offering a vast array of organic produce, allowing shoppers to make sustainable choices for their families and the environment.
**_Fresh Market:_** Fresh Market also sources organic and local produce, though their selection might not be as extensive. They shine by showcasing seasonal produce that's sourced locally whenever possible.
Specialty Departments of Whole Foods vs Fresh Market
**_Whole Foods:_** Whole Foods excels in its diverse specialty departments. From a vast selection of cheeses to a variety of ready-to-eat meals, their departments cater to customers seeking convenience without compromising quality.
**_Fresh Market:_** Fresh Market takes pride in its specialty departments as well. Their focus on providing unique offerings like in-house bakery items and premium cuts of meat appeals to shoppers who enjoy artisanal products.
Shopping Experience of Whole Foods vs Fresh Market
**_Whole Foods:_** Whole Foods focuses on creating an engaging and interactive shopping experience. From knowledgeable staff to various in-store events, they ensure customers feel like they're part of a health-conscious community.
**_Fresh Market:_** Fresh Market excels in personalized service. The smaller size of their stores allows for a more one-on-one shopping experience, where staff can readily assist shoppers.
Loyalty Programs
**_Whole Foods:_** Whole Foods is part of Amazon Prime, offering Prime members exclusive discounts and benefits when they shop. This integration enhances the value of the shopping experience.
**_Fresh Market:_** Fresh Market also has a loyalty program, rewarding customers with special discounts and promotions tailored to their preferences.
Sustainability Initiatives
**_Whole Foods:_** Sustainability is a core value for Whole Foods. They have a commitment to environmentally friendly practices, reducing waste, and supporting ethical sourcing.
**_Fresh Market:_** Fresh Market also prioritizes sustainability, focusing on eco-friendly packaging and partnerships with local suppliers.
Community Engagement of Whole Foods vs Fresh Market
**_Whole Foods:_** Whole Foods actively engages with local communities through various initiatives. They often host events and support local causes, fostering a sense of community among their shoppers.
**_Fresh Market:_** Fresh Market similarly participates in community engagement, demonstrating their dedication to the areas they serve.
Online Shopping and Delivery of Whole Foods vs Fresh Market
**_Whole Foods:_** Whole Foods offers online shopping and delivery services through Amazon Prime, providing convenience for those who prefer to shop from the comfort of their homes.
**_Fresh Market:_** Fresh Market has also embraced online shopping and delivery to cater to the evolving needs of customers.
**_Whole Foods:_** Whole Foods has built a strong reputation for quality and variety. Customers appreciate the extensive product range and the store's commitment to organic and sustainable offerings.
**_Fresh Market:_** Fresh Market is highly regarded for its personalized shopping experience and dedication to fresh, high-quality products.
FAQs
FAQ 1: What are the key differences between Whole Foods and Fresh Market?
Whole Foods and Fresh Market differ in their product offerings, pricing strategies, and store ambiance. While Whole Foods focuses on organic products, Fresh Market offers specialty gourmet items.
FAQ 2: Can I find organic products at Fresh Market?
Yes, Fresh Market does offer a selection of organic products, although its primary emphasis is on providing specialty and premium items.
FAQ 3: Are there any loyalty programs at Whole Foods?
Yes, Whole Foods offers a loyalty program that rewards members with exclusive discounts and benefits.
FAQ 4: Does Fresh Market offer delivery services?
Yes, Fresh Market provides delivery services to cater to the convenience of its customers.
FAQ 5: How does Whole Foods support sustainable practices?
Whole Foods implements various sustainability initiatives, including responsible sourcing, eco-friendly packaging, and support for local farmers.
FAQ 6: Does Fresh Market have a diverse product range?
While Fresh Market's focus is on specialty and gourmet products, it does offer a diverse range of premium items to cater to different preferences.
FAQ 7: What are the community initiatives by Whole Foods?
Whole Foods actively engages in community initiatives, supporting local farmers, environmental organizations, and food banks.
FAQ 8: Are Whole Foods products more expensive than Fresh Markets?
Whole Foods' emphasis on organic and premium products might lead to slightly higher prices compared to Fresh Market's offerings.
FAQ 9: Can I purchase non-food items at Fresh Market?
Fresh Market mainly specializes in gourmet food products and might have a limited selection of non-food items.
FAQ 10: How does Fresh Market ensure product quality?
Fresh Market maintains strict quality control procedures to ensure that only the finest prod
Conclusion
Choosing between Whole Foods and Fresh Market depends on your preferences and priorities. Whole Foods offers a modern and vibrant shopping experience, while Fresh Market provides a more classic and intimate ambiance. Both stores prioritize quality, though Whole Foods leans towards a broader selection, and Fresh Market focuses on curating a carefully chosen assortment. Consider your budget, shopping style, and values to make the best choice for your grocery needs.
To know more about our website click here.