As an Amazon Associate, I earn from qualifying purchases
While many are aware of the risks of undercooked dishes, the significance of inadequate cooling foods is often overlooked. The FDA discovered over 500 outbreaks between 1998 and 2008 caused by improper food cooling in U.S. eateries, it's essential to ensure that perishable items are kept at the correct temperature. One standard method of preserving food is by cooling it, but what is the best alternative to safely cooling foods? In this article, we'll explore various ways to cool food safely and effectively.
Why is Safe Food Cooling Important?
Safe food cooling is essential for several reasons:
Prevention of Bacterial Growth: Improper cooling allows bacteria to multiply rapidly in food, especially in the temperature range known as the "danger zone" (between 41°F and 135°F or 5°C and 57°C). This bacterial growth can lead to foodborne illnesses, causing health risks to consumers.
Minimization of Foodborne Illnesses: Proper cooling helps prevent the growth of harmful pathogens that cause foodborne diseases.
Maintaining Food Quality: Adequate cooling preserves the quality, taste, and texture of food.
Compliance with Health Regulations: Regulatory agencies set guidelines for safe food handling, including cooling practices. Proper cooling methods and temperatures are crucial to adhere to health codes and regulations, preventing potential fines, legal issues, and reputational damage to food establishments.
Customer Safety: Restaurants, delis, and other food service establishments have a responsibility to prioritize customer safety. By ensuring that food is cooled correctly, these establishments reduce the risk of serving contaminated meals to their patrons.
Avoiding Cross-Contamination: Improperly cooled food can contaminate other ingredients or dishes in storage, leading to cross-contamination. This can perpetuate the spread of harmful bacteria and compromise the safety of an entire kitchen's inventory.
The Perils of Cooling Food Safely
Within restaurant settings, not all culinary creations are crafted to order. Often, chefs prepare recipes beforehand, preserving them in cold storage until needed. These precooked items can then be reheated before serving, optimizing efficiency. Yet, an issue arises if food isn't adequately cooled prior to storage. In such cases, bacteria can flourish, potentially leading to illnesses among diners once the food is reheated and served.
The growth of bacteria and microorganisms escalates rapidly between temperatures of 135 and 41 degrees Fahrenheit, with a thriving phase between 125 and 70 degrees Fahrenheit. This temperature range is termed the "danger zone," responsible for most foodborne illnesses. Consequently, proper chilling of food and vigilant monitoring through a two-step cooling process are vital. Foods with high moisture and protein content, like meats, cooked rice, beans, pasta, gravy, soups, stews, and sauces, are particularly susceptible to accelerated bacterial growth.
The Two-Step Cooling Technique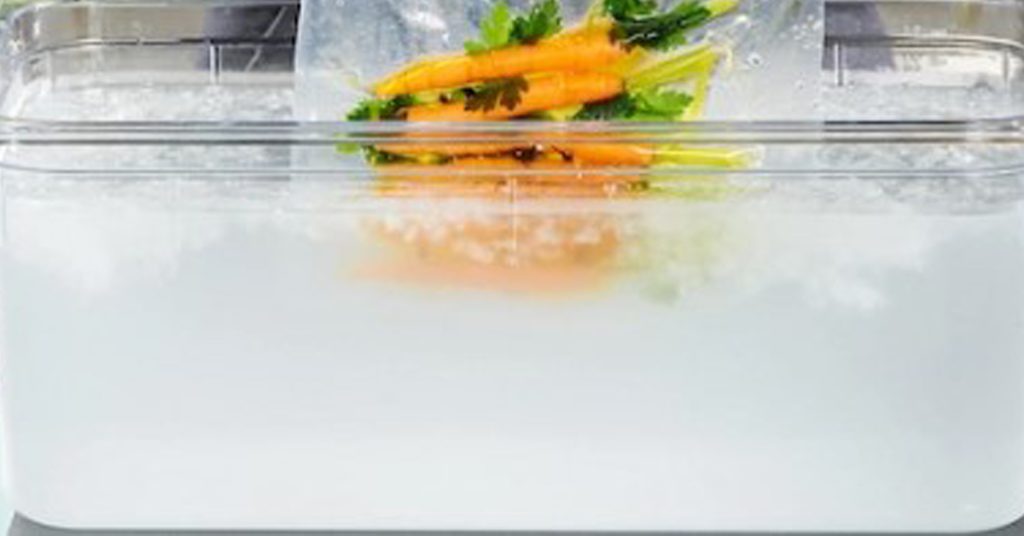 According to guidelines from the FDA and CDC, food cooling should occur in two stages to maintain safety for consumption. The following outlines the two-step cooling approach essential in kitchens:
1. Food must transition from 135 degrees Fahrenheit to 70 degrees Fahrenheit (57 degrees Celsius to 21 degrees Celsius) within a span of 2 hours.
2. Subsequently, food should progress from 70 degrees Fahrenheit to 41 degrees Fahrenheit (21 degrees Celsius to 5 degrees Celsius) within 4 hours.
In the initial two hours, cooling foods should reach 70 degrees Fahrenheit; otherwise, they must be promptly reheated to 165 degrees Fahrenheit for 15 seconds. The cooling foods process can then recommence, only ceasing once the temperature drops to 40 degrees Fahrenheit. Failure to monitor the food and adhere to the cooling process warrants disposal.
Unsuitable Cooling Approaches for Food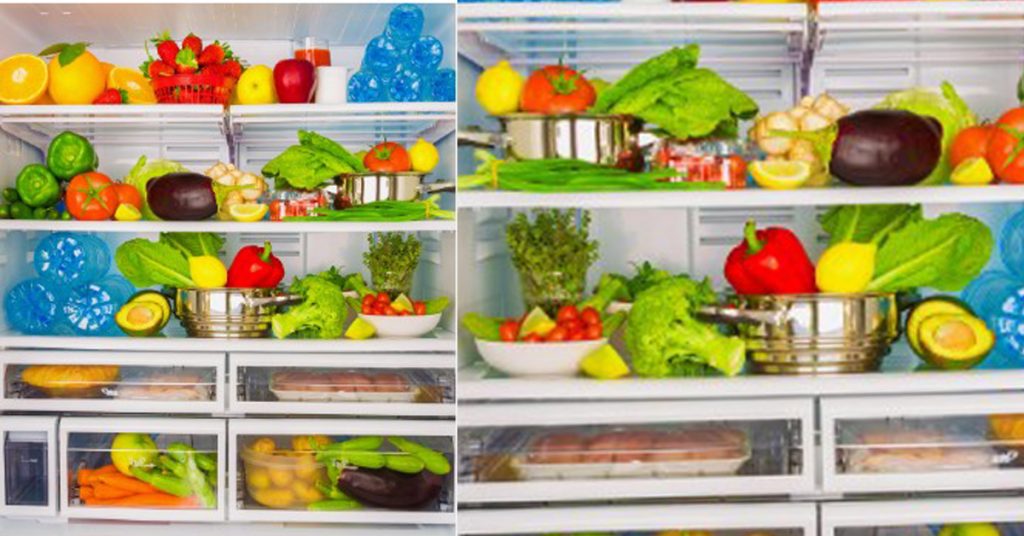 Despite appearances, directly placing hot food in a refrigerator or freezer for cooling isn't advisable. This method doesn't facilitate swift passage through the cooling stages, which is necessary to evade the danger zone. The inclusion of hot food in the refrigerator could lead to the proliferation of bacteria causing illness and food poisoning, elevating the temperature within the appliance and jeopardizing other stored food items.
Effective Techniques for Proper Cooling foods
Implement the FDA-approved two-step cooling foods process in your restaurant's kitchen using these methods:
1. **Ice Cubes:** If feasible, incorporate ice cubes into the food to be cooled. This is particularly effective for recipes containing water, like soups and gravies. Divide the food into shallow pans to expedite cooling. Regular stirring and temperature monitoring are essential.
2. **Ice Baths:** For recipes unsuitable for ice cube addition, opt for an ice water bath to cool the food from the outside. The steps include:
– Fill a sink basin or food storage container with ice and a small quantity of water.
– Place the hot food pan in the ice bath, ensuring the ice level surpasses the food level without complete submersion.
– Periodically shift the pan, replenishing ice if necessary.
– Monitor the temperature to meet the two-step cooling requirements.
3. **Ice Paddles:** Ice paddles internally cool food without diluting the final product. To utilize ice paddles:
– Freeze the paddle with water overnight or fill it with ice and cold water for immediate use.
– Immerse the cooling paddle in the hot food, stirring every 3-5 minutes to reach 70 degrees Fahrenheit within 2 hours.
– Maintain the paddle-submerged food in the refrigerator, checking every 20 minutes as the temperature descends to 41 degrees Fahrenheit within the next 4 hours.
– Remove the paddle once the food attains a safe cooling temperature.
4. **Blast Chillers:** Commercial blast chillers offer a swift solution to cool food and exit the danger zone. These devices expedite cooling by blowing cold air over the food, minimizing ice crystal formation and ensuring safe, delicious reheating. To employ a blast chiller:
– Partition the food into shallow pans, roughly 4 inches deep, to ensure even, rapid cooling.
– Set up the blast chiller based on the unit's instructions, initiating gradual temperature reduction through controlled airflow.
– Once the food reaches a safe temperature, transfer it to cold storage.
Staff Training to Oversee the Cooling Foods Process
To guarantee proper food cooling procedures in the kitchen, staff training is vital. Employees should be acquainted with:
– Calibrating thermometers.
– Appropriate checking times and methods for food temperature.
– Logging temperature data.
– The two-step cooling method.
– Adjusting the cooling process to avoid the danger zone.
With a firm grasp of these practices, employees contribute to customer safety.
Cooling Foods Temperature Record
Facilitate temperature tracking during the cooling process by introducing a food temperature cooling log. This record should encompass columns for:
– Staff member's name.
– Date.
– Food item.
– Initial time and temperature.
– Time of reaching 135 degrees Fahrenheit (start of the danger zone).
– Employed cooling technique.
– Hourly temperature readings for the subsequent 6 hours.
Upon completion of the cooling process, a managerial endorsement can be added. The cooling log serves as a tool to avert health code violations and potential outbreaks.
Food Cooling Inquiries
Now, equipped with knowledge about appropriate food cooling practices, put your understanding to the test by responding to the following queries:
1. Enumerate 3 acceptable methods for food cooling.
– Ice baths for cooling foods.
– Stirring food with an ice paddle.
– Employing a blast chiller to cool food.
2. What is the maximum duration for food to remain within the 135 to 70-degree range during cooling?
– 2 hours.
3. Which of these methods is unsuitable for cooling food?
– Placing hot food in the freezer.
to know about our website you can visit.