As an Amazon Associate, I earn from qualifying purchases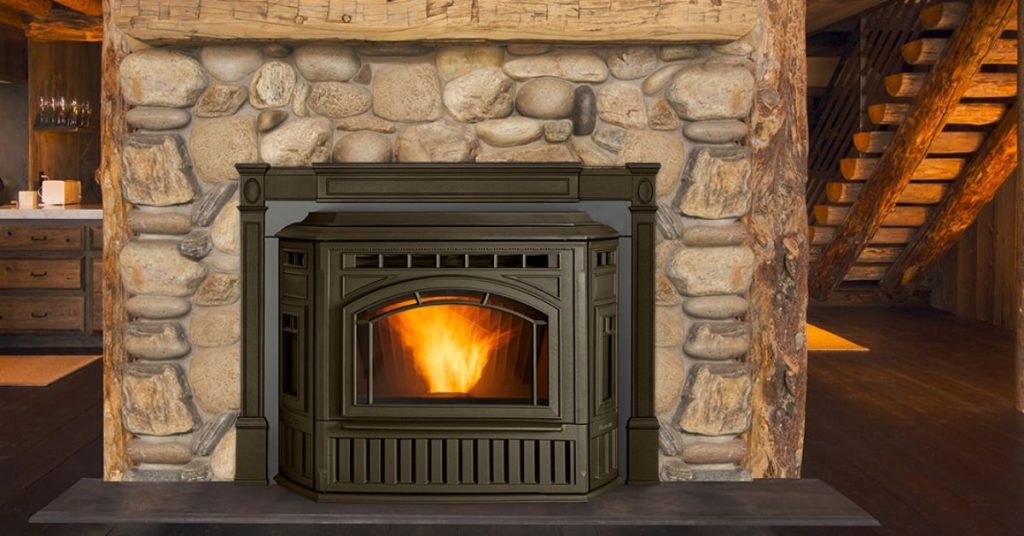 The primary contrast between a pellet stove and a gas stove lies in the fuel utilized and the combustion process.
A gas stove is directly linked to the natural gas pipeline of the house, ensuring a continuous fuel supply without the need for refueling.
On the other hand, a pellet stove contains a reservoir, known as a hopper, which gradually releases pellets into a burning chamber.
A typical pellet stove can store enough fuel to last for approximately 50 to 70 hours.
Each device has its advantages and disadvantages, and the choice depends on your specific requirements for an additional heating appliance.
Gas Stove vs Pellet Stove: What's the Difference?
Gas Stove: Convenient and Versatile
Gas stoves are known for their convenience and versatility. They utilize natural gas or propane as fuel, providing instant heat at the flick of a switch. Here are some key advantages of gas stoves:
Ease of Use: With a gas stove, you don't have to worry about storing or handling fuel. Simply connect it to your gas supply, and you're good to go. It's as easy as turning a knob or pressing a button to ignite the flames.
Consistent Heat: Gas stoves offer consistent heat output, allowing you to maintain a comfortable temperature in your home. You can easily adjust the flame intensity to suit your heating needs.
Clean Burning: Gas stoves burn fuel cleanly, producing minimal smoke and particulate matter. This makes them a cleaner option compared to traditional wood-burning stoves.
Aesthetically Pleasing: Gas stoves come in a variety of designs and styles, ranging from classic to contemporary. They can add a touch of elegance and warmth to any room.
Pellet Stove: Efficient and Environmentally Friendly
Pellet stoves, on the other hand, operate by burning small wood pellets made from compressed sawdust and wood shavings. Here are the key advantages of pellet stoves:
High Efficiency: Pellet stoves are highly efficient, with some models boasting efficiency ratings of over 90%. They extract more heat from the fuel, ensuring minimal waste and maximum warmth.
Renewable Fuel Source: Wood pellets are made from renewable materials, such as sawdust and agricultural waste. Using pellets as fuel helps reduce dependence on non-renewable fossil fuels.
Automatic Operation: Many pellet stoves feature automatic ignition and fuel feed systems. You can set the desired temperature and let the stove do the rest. Some models even have programmable thermostats for added convenience.
Low Emissions: Pellet stoves produce low emissions compared to traditional wood stoves. The combustion process is optimized, resulting in cleaner-burning and reduced environmental impact.
Gas Stove vs Pellet Stove: Which One Should You Choose?
Now that we've explored the characteristics of gas stoves and pellet stoves, let's delve into the factors you should consider when deciding between the two.
Fuel Availability: If you have access to a natural gas or propane supply, a gas stove is a convenient option. On the other hand, if you have easy access to wood pellets or prefer a renewable fuel source, a pellet stove may be more suitable.
Installation Considerations: Gas stoves require professional installation and connection to a gas line, which may involve additional costs. Pellet stoves also require professional installation but need a venting system to remove combustion byproducts.
Heat Output: Gas stoves offer instant heat and allow precise temperature control. Pellet stoves take some time to reach optimal heat output and may require periodic fuel reloading. Consider your heating requirements and preferences when deciding which stove can meet your needs.
Maintenance and Cleaning: Gas stoves require minimal maintenance, with occasional checks and cleaning of the burners and gas lines. Pellet stoves require regular cleaning of the hopper, ash pan, and exhaust system, as well as ash disposal.
Aesthetics: Gas stoves offer a realistic flame appearance that closely resembles a traditional wood-burning fire. Pellet stoves have a more subdued flame, but they often come with decorative glass doors, allowing you to enjoy the ambiance of a fire.
FAQs:
Q: Are gas stoves more efficient than pellet stoves?
A: Gas stoves and pellet stoves can both be efficient, but pellet stoves generally have higher efficiency ratings due to their advanced combustion technology.
Q: Are pellet stoves environmentally friendly?
A: Yes, pellet stoves are considered environmentally friendly. They use renewable wood pellets and produce low emissions, making them a cleaner alternative to traditional wood stoves.
Q: Can I rely on a gas stove or pellet stove as my main heating source?
A: Gas stoves and pellet stoves can both serve as primary heating sources, depending on your home's size and heating requirements. It's important to correctly size the stove and consult with a heating professional for optimal performance.
Q: Which stove, gas or pellet, is safer?
A: When properly installed and operated, both gas stoves and pellet stoves can be safe. It's crucial to follow the manufacturer's guidelines, ensure proper ventilation, and perform regular maintenance for safe operation.
Q: Which stove is more cost-effective in the long run?
A: It's recommended to calculate the total cost of ownership, including fuel and maintenance expenses, to determine their comparative cost-effectiveness.
Conclusion
In conclusion, when choosing between a gas stove and a pellet stove, consider your specific needs, fuel availability, installation requirements, heat output preferences, and maintenance expectations. Gas stoves offer convenience and versatility, while pellet stoves provide high-efficiency and renewable fuel options. Both options can add warmth and ambiance to your home, making them excellent choices for heating. Remember to consult with professionals and follow safety guidelines to ensure a satisfying and safe heating experience
to know more information about this website you can visit.